You are here

What You Can Expect From Us
What You Can Expect From Us
A commitment to professionalism and the cooperative development of unique, personal goals forms the foundation of any strong financial plan.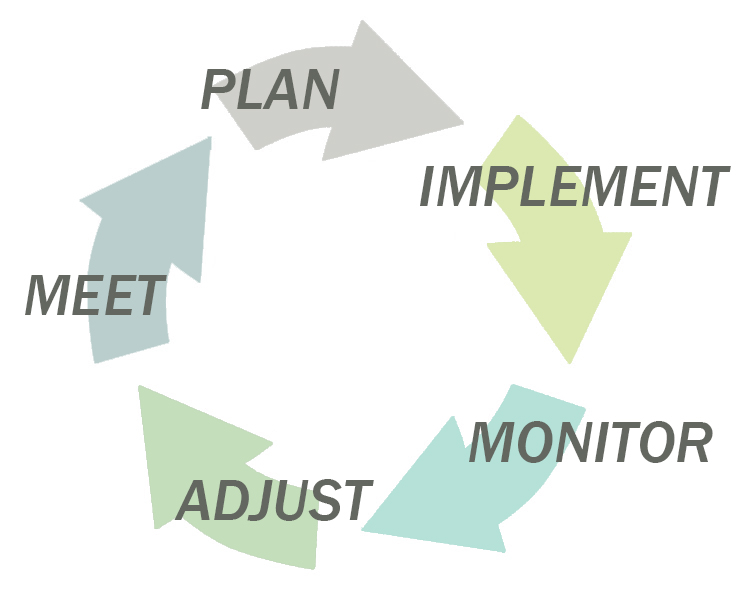 MEET: Meet to understand your goals.
PLAN: Develop a plan to reach them.
IMPLEMENT: Implement the recommendations.
MONITOR: Monitor your progress.
ADJUST: Make adjustments when necessary.
Because there are many factors that may change in your situation or the environment, it's of the utmost importance to us to be proactive and knowledgeable in the financial industry. We are committed to staying up-to-date on relevant tax, estate and social security laws in order to provide you with the best financial advice for your particular situation.
As an added service, we maintain relationships with the best local insurance providers, attorneys and accountants, who can help you manage life's responsibilities.
If you ever have questions about your plan or about specific financial products, contact us. We will set up a time to meet to review your needs and address any questions you may have.